Protection for all indoor and outdoor work
The self-adhesive cover fleece is extremely well suited for all work that is carried out indoors and outdoors. To protect the floor from dirt and damage, it is highly recommended.
Whether this is renovation work or just being repainted or wallpapered. The high-quality cover fleece protects every floor from liquids and damage.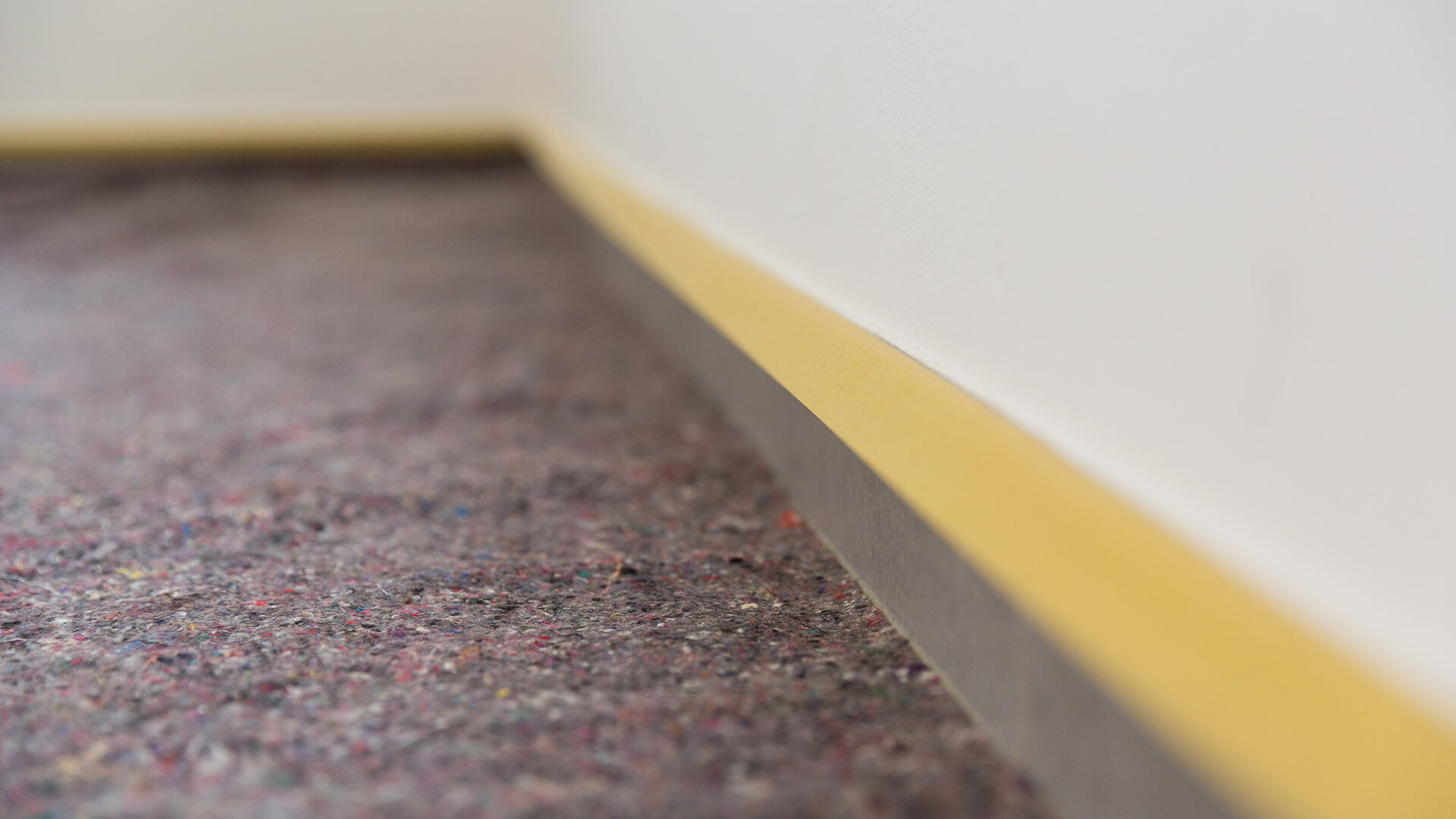 Hard-wearing cover fleece for indoor and outdoor use:
Highly absorbent fleece on the top
Self-adhesive foil on the underside
measuring 1 m x 50 m
Grammage 270 g/m²
for covering during renovation work, work in the garden, cleaning and repair work indoors and outdoors, on walls and ceilings
Protection for:
carpeted floors
laminate
parquet
tiles
Marble
and other toppings
The cover fleece is lint-free, tear-resistant and can be easily cut. A precise attachment is therefore very easy and saves a lot of time and work. Due to its high quality, it can be used several times and is of course free of harmful substances.
Self-adhesive cover fleece: it is an all-rounder and can be used in many ways
Due to the self-adhesive property that the cover fleece has, it can be used in a variety of ways. For masking and painting work, the painter's masking fleece is a perfect solution to protect floors of all kinds from dirt and damage.
The self-adhesion of this cover fleece only works on a smooth and clean surface. Due to this property, it does not slip when a piece of furniture has to be moved. The enormous absorbency of the painter's cover fleece not only protects against spilled paint, but also perfectly protects your floor from other liquids.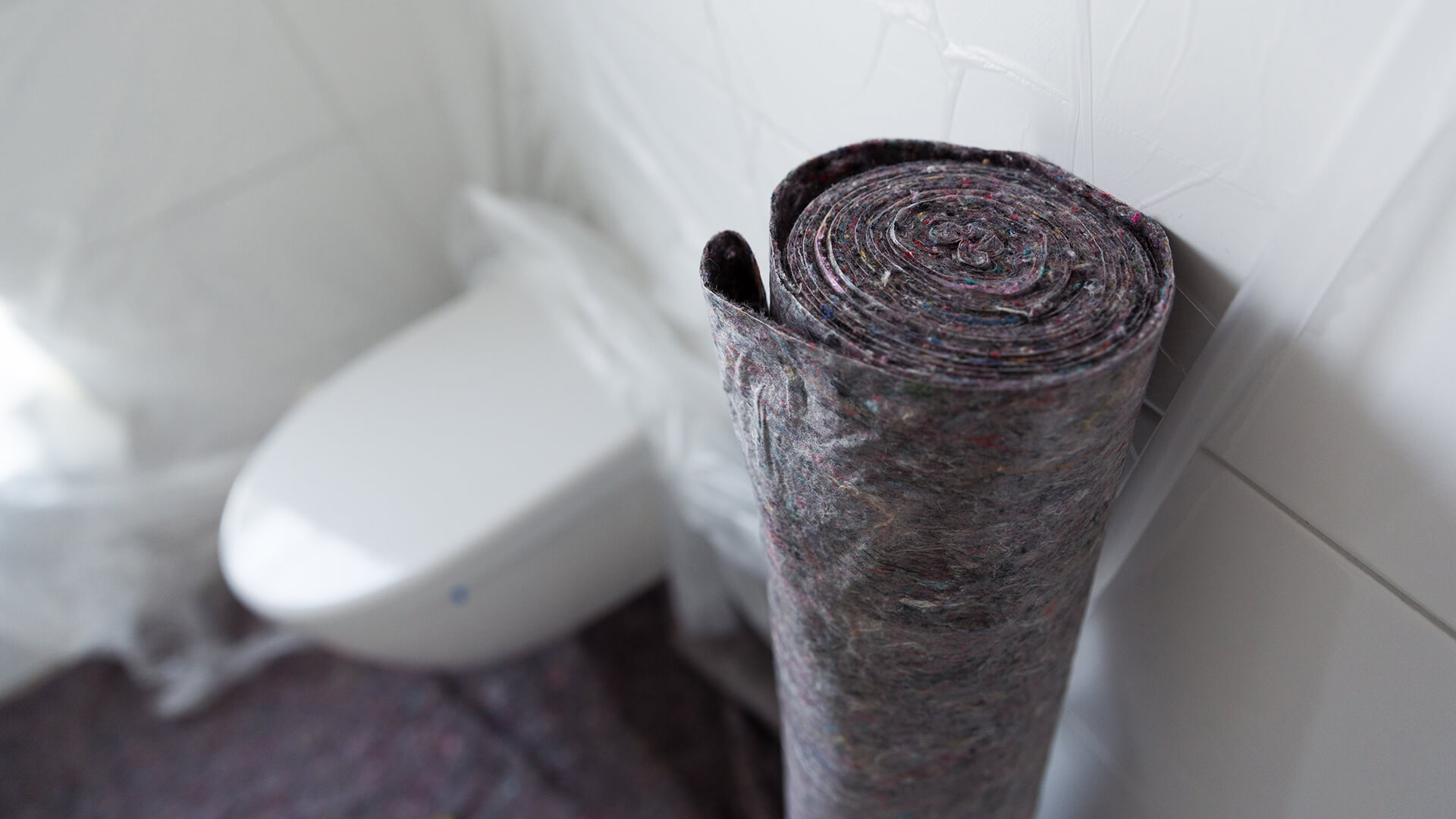 The cover fleece is versatile and extremely robust
The non-woven cover 50 m offers large-area coverings of various floors to protect them from dirt, dust, paint or mechanical stress. The high absorbency and the self-adhesive film on the underside make the non-woven cover a perfect helper for all types of work .
The foil attached to the underside also makes the cover fleece impermeable to liquids. Furthermore, the grammage of 270 g/m² offers enormous durability. Of course, the painter's cover fleece can be used several times. The areas of application of this cover fleece are extremely diverse.
For example, it can be used to protect large areas:
during varnishing or painting work
for renovations
during renovations
However, the cover fleece not only protects against dust, varnish, paint or dirt of all kinds. Subsurfaces – covered with the painter's cover fleece – can also be excellently protected against mechanical stress. So if a tool falls down, there is a certain protection.
The painter's cover fleece can also be used outdoors. Working on the facade or painting the gutters can be done without stress and worry about dirt. The cover fleece also provides excellent protection outdoors with its enormous properties.
Samples to get to know us?
Convince yourself of the perfect quality of our articles.
We would be happy to send you samples of our products.
Just let us know!
Top quality at best prices
We offer you a comprehensive product range.
The worldwide import and the purchase of large quantities guarantees you extremely cheap goods in top quality.
We convince with quality and an attractive price-performance ratio.
Our team of professionals is at your disposal for competent advice and an individual offer.
WBV
Westdeutscher
Bindegarn-Vertrieb
Eselgrimm GmbH & Co. KG
Am Landhagen 50
59302 Oelde
Phone: 02522 - 790
E-Mail: info@wbv-worldwide.com
www.wbv-worldwide.com