Cleaning cloth rolls – easy and perfect cleaning
Cleaning paper offers the easiest way to clean hands or to be used in a wide variety of areas for cleaning and cleaning. High absorbency provides residue-free removal of various liquids and dirt. Due to the perforation, the cleaning cloths are easy to tear off the roll and can be used extremely quickly. With the help of the cleaning cloths, you can achieve perfect cleanliness in no time at all.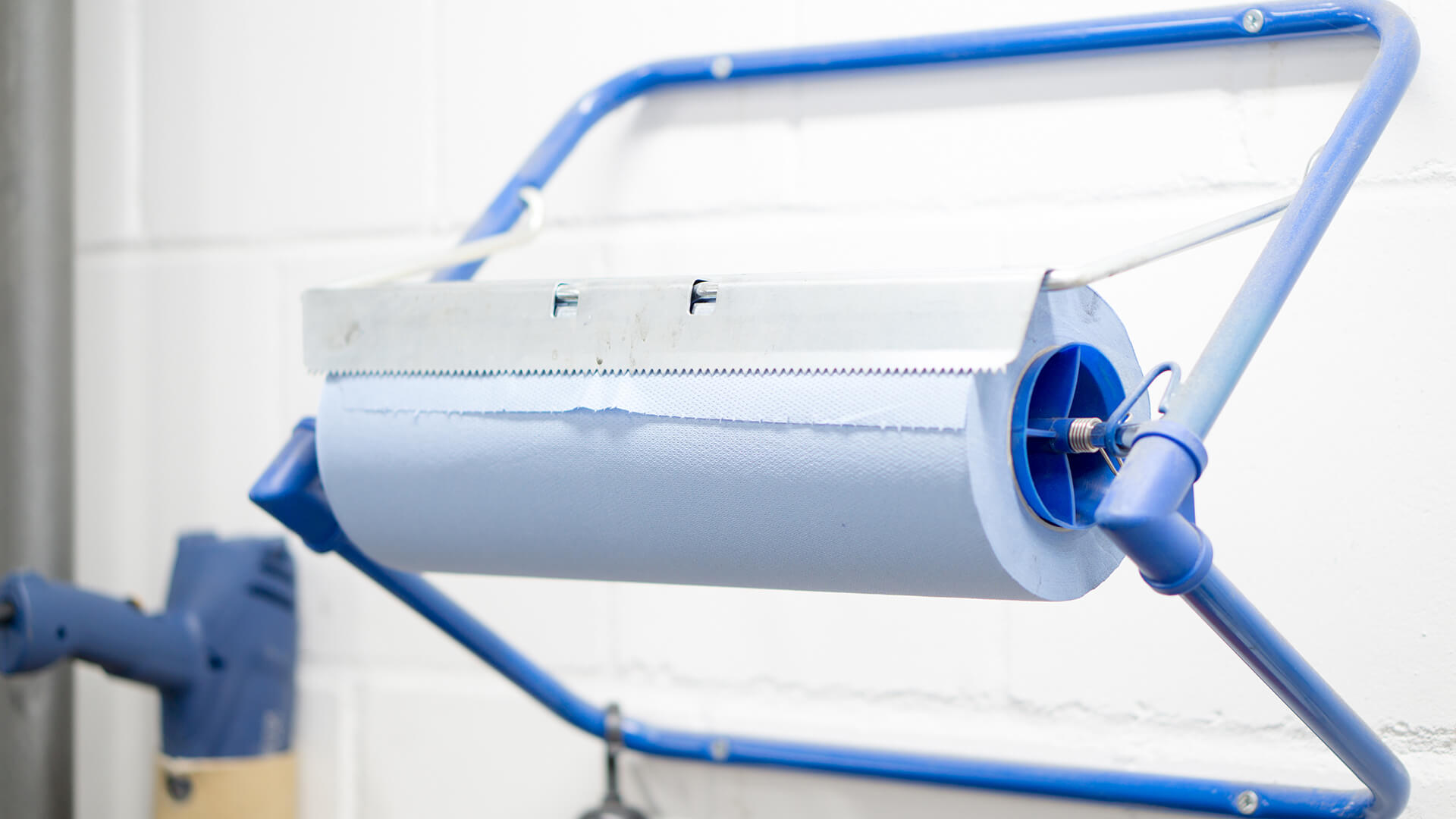 Available in the following sizes:
500 sheets, 2-ply, 33 x 36 cm
500 sheets, 3-ply, 33 x 36 cm
1,000 sheets, 2-ply, 33 x 36 cm
1,000 sheets, 3-ply, 33 x 32 cm
Your benefits:
Impeccable quality
Cheap prices
Fast delivery
Cleaning cloths and their versatile areas of application
Cleaning paper towels are ideal for use in many places. Due to the roll format, they are easy to store and can be attached to hand with a suitable holder.
The individual sheets of the cleaning cloth roll are not only used as paper towels, because they can do much more than just clean and dry hands. The extremely absorbent cleaning cloths absorb liquids quickly and even greasy oil can be completely removed and absorbed.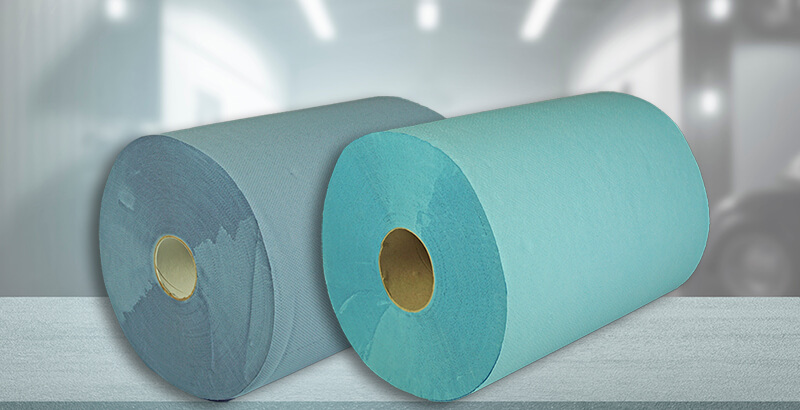 The different versions (2 or 3 layers) offer the possibility of adapting the cleaning roller to your intended use.
Hands can be easily dried with the two-ply cleaning cloths and various liquids can be completely removed.
The three-layer cleaning cloths are particularly suitable for oil, grease and dirt and offer perfect cleanliness within a very short time.
Cleaning cloth rolls can be used anywhere
The handy cleaning cloth rolls can be used anywhere. They are easy to apply and lint free. They are therefore ideal for windows and smooth, shiny materials. Due to their particularly high suction power, the cloths offer a special performance and can be used reliably. Perfect cleanliness where it is needed with cleaning paper rolls of the highest quality in every area.
Excellent for use in the following areas, for example:
in workshops
in the kitchen
in the hobby workshop
in restaurants
in canteen kitchens
at gas stations
hospitals
Doctor's offices
Businesses of all kinds
in industry and crafts
and many other places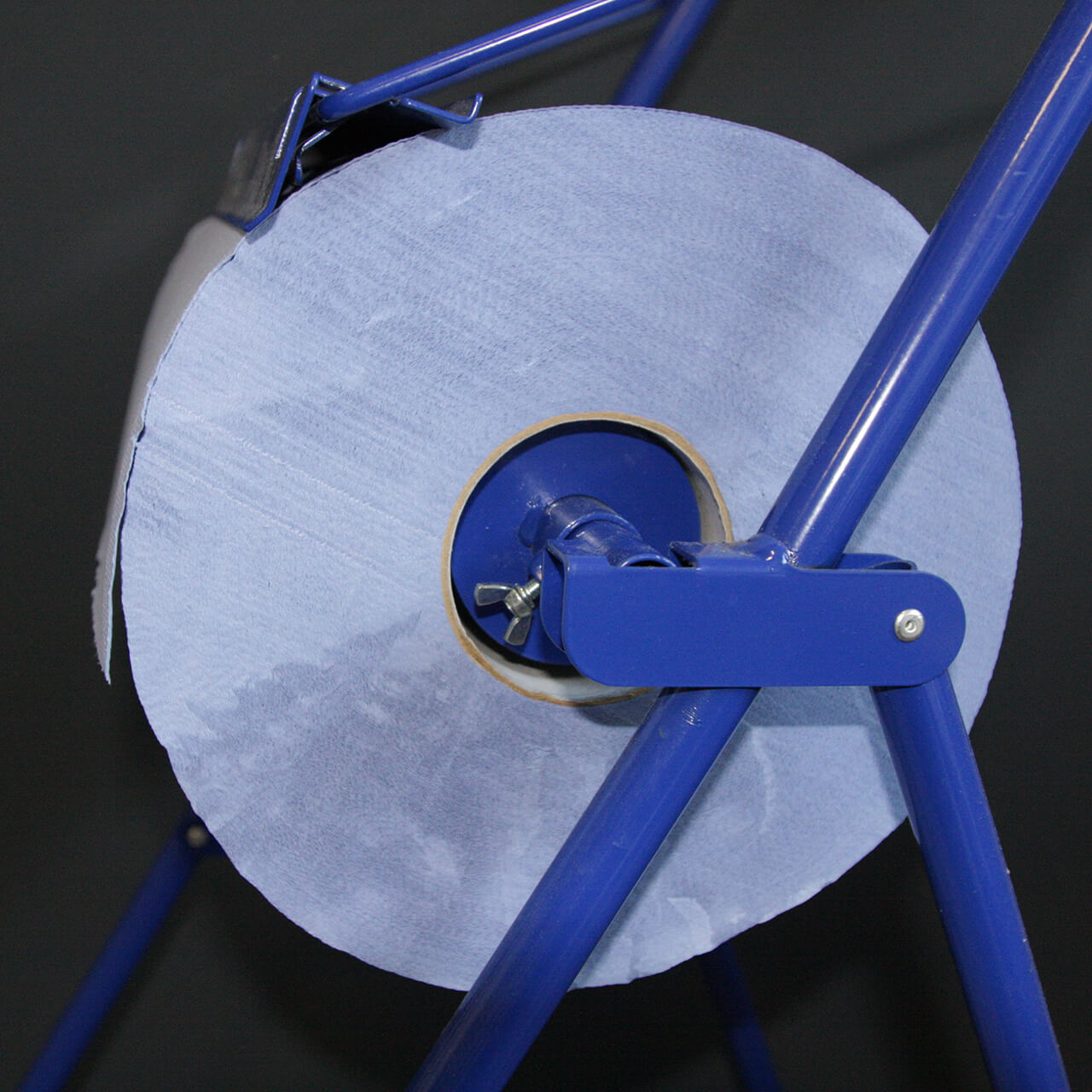 The cleaning roll cloths can even be used in kindergartens and schools for handicrafts and crafts. Thanks to the absorbent and durable paper, they offer hygienic cleanliness and are also easy to use. You do not need any additional cleaning agents to completely remove liquids.
The cleaning cloth rolls are made from recycled paper and can be practically unrolled. The individual sheets can be easily torn off through the perforation. These individual sheets are each very absorbent and dirt can also be removed without additional cleaning agents. It's great for picking up and removing spilled liquid.
However, the cleaning cloth rolls offer another advantage. Due to the roll shape, they can be easily attached to any location with a holder for easy use. We offer you high quality products at a reasonable price.
Samples to get to know us?
Convince yourself of the perfect quality of our articles.
We would be happy to send you samples of our products.
Just let us know!
Top quality at best prices
We offer you a comprehensive product range.
The worldwide import and the purchase of large quantities guarantees you extremely cheap goods in top quality.
We convince with quality and an attractive price-performance ratio.
Our team of professionals is at your disposal for competent advice and an individual offer.
WBV
Westdeutscher
Bindegarn-Vertrieb
Eselgrimm GmbH & Co. KG
Am Landhagen 50
59302 Oelde
Phone: 02522 - 790
E-Mail: info@wbv-worldwide.com
www.wbv-worldwide.com