Soft PVC cover tape
Our soft PVC cover tapes (plasterer tapes), smooth or cross grooved, are coated with a natural rubber / solvent adhesive and are perfect for covering work on rough surfaces. Also useful as a painter and plasterer tape for short-term coverings, as a bottom-line marking tape for risk markings in warehouses/halls and for playing field markings.
The cross-grooved cover strip is torn off by hand, making it very easy to handle. Both versions are produced in absolute compliance with REACH regulations, without the use of DEHP as a plasticiser.
Soft PVC 721
Glatt
Yellow
Orange
50mm x 33m
Soft-PVC 722
Quergerillt
Yellow
White
30mm x 33m
38mm x 33m
48mm x 33m
50mm x 33m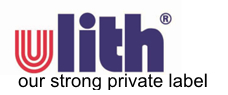 In case you did not find the desired dimension please do not hesitate to contact us. We would be pleased to help you.