PP packaging tapes, natural rubber (solvent), noisy/low noise
These packing films consist of a biaxially stretched (i.e. not stretchable in width), transparent, tear-resistant polypropylene film (PP), which is coated on one side with a natural rubber glue / solvent, with optional noisy (PP-826, PP-836, PP-846) or low noise (PP-840) tape unwinding.
The natural rubber packaging tapes are used for bonding light, medium and heavy cardboard. Soft adhesive setting – therefore particularly well suited for joining to demanding cardboard surfaces / recycled cardboard. Due to the natural rubber adhesive, they can also be used to package cartons that are stored in cold stores (subject to the right storage and processing temperature). Available for both manual and mechanical processing.
PP-826
25my, laut
Transparent
Braun
38mm x 66m
48mm x 66m
50mm x 66m
48mm x 53m
48mm x 59m
50mm x 132m
PP-840
30my, leise &
32my, leise
Transparent
Braun
50mm x 66m
PP-836
28my, laut
Transparent
Braun
50mm x 66m
PP-815
28my
Automat
Transparent
Braun
50mm x 990m
75mm x 990m
PP-846
32my, laut
Transparent
50mm x 66m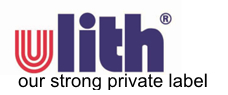 In case you did not find the desired dimension please do not hesitate to contact us. We would be pleased to help you.
PP-826
25my, laut
Transparent
Braun
38mm x 66m
48mm x 66m
50mm x 66m
48mm x 53m
48mm x 59m
50mm x 132m
PP-836
28my, laut
Transparent
Braun
50mm x 66m
PP-846
32my, laut
Transparent
50mm x 66m
PP-840
30my, leise &
32my, leise
Transparent
Braun
50mm x 66m
PP-815
28my
Automat
Transparent
Braun
50mm x 990m
75mm x 990m