PP packaging tape, hot-melt
These packing films consist of a biaxially stretched (i.e. not stretchable in width), transparent polypropylene film (PP), which is coated on one side with a rubber resin glue / hot melt adhesive. The tapes are used for bonding light, medium and heavy cardboard.
The special adhesive composition achieves high initial tack and shear strength as well as better aging resistance. Synthetic rubber tapes are generally produced with noisy tape unwinding, but can be rolled off very easily in comparison due to a special release coating / surface treatment (advantage for continuous processing, for example in the contract packaging sector).
Our 831 and 831/E series are available for both manual and machine processing. If a particularly high longitudinal tensile strength is needed for the glue, we recommend our 871 PP tape, which is reinforced with 3 longitudinal and 1 sinus thread.
PP-831/E
25my
Transparent
Braun
48mm x 66m
50mm x 66m
PP-831/E Automat
25my
Automat
Transparent
Braun
48mm x 990m
50mm x 990m
PP-831
28my
Transparent
Braun, Weiss
19mm x 66m
25mm x 66m
38mm x 66m
48mm x 66m
50mm x 66m
75mm x 66m
PP-831 Automat
28my
Automat
Transparent
Braun
50mm x 330m
38mm x 990m
48mm x 990m
50mm x 990m
75mm x 990m
PP-871 verstärkt
28my
3 Fäden längs + 1 Sinusfaden
Transparent
Braun
50mm x 66m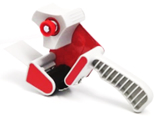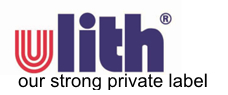 In case you did not find the desired dimension please do not hesitate to contact us. We would be pleased to help you.
PP-831
28my
Transparent
Braun, Weiss
19mm x 66m
25mm x 66m
38mm x 66m
48mm x 66m
50mm x 66m
75mm x 66m
PP-831/E
25my
Transparent
Braun
48mm x 66m
50mm x 66m
PP-831/E Automat
25my
Automat
Transparent
Braun
48mm x 990m
50mm x 990m
PP-831 Automat
28my
Automat
Transparent
Braun
50mm x 330m
38mm x 990m
48mm x 990m
50mm x 990m
75mm x 990m
PP-871 verstärkt
28my
3 Fäden längs + 1 Sinusfaden
Transparent
Braun
50mm x 66m