Paper packing tapes, aluminium tapes, printed & other
We offer you:
Paper packaging tapes with natural rubber / solvent adhesive for manual or mechanical bonding of light and medium-weight cardboard boxes. Also suitable for bundling and marking. Thanks to the uncoated paper carrier, it is particularly environmentally friendly to recycle (cardboard and sealing tape = single-material packaging).
Aluminium tapes (made of pure aluminium or PE-cushioned) for connecting insulating materials, as moisture barriers for butt joints or as a repair and masking tape.
Printed PP or PVC tapes as warning tapes with standard prints or as your personal advertising medium with individual prints in different colour combinations. Available in PP or PVC quality with established high-adhesion acrylic glue, hot melt or solvent adhesives. Depending on the product type, we can print up to 8 colours in absolute top quality using the offset or sandwich printing process. Take advantage of our individually printed adhesive tape for your packaging solutions and leave a lasting impression on your customers. It would be a pleasure for us to advise you on creating a meaningful print template!
Paper-210
natural rubber
brown
50mm x 50m
ALU-517
PP, Alu-bedampft
1-Zoll-Kern
Silver/Alu
50mm x 50m
50mm x 100m
75mm x 100m
Paper-210 Automat
natural rubber
brown
50mm x 500m
Various warning bands / tapes
PP/PVC, bis zu 8farbiger Druck
on request
ALU-511
aus Rein-Alu
Silver/Alu
50mm x 50m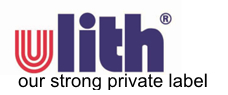 In case you did not find the desired dimension please do not hesitate to contact us. We would be pleased to help you.
Paper-210
natural rubber
brown
50mm x 50m
Paper-210 Automat
natural rubber
brown
50mm x 500m
ALU-511
aus Rein-Alu
Silver/Alu
50mm x 50m
ALU-517
Various warning bands / tapes
PP, Alu-bedampft
1-Zoll-Kern
Silver/Alu
50mm x 50m
50mm x 100m
75mm x 100m
Various warning bands / tapes
PP/PVC, bis zu 8farbiger Druck
on request