Cloth tape, filament tape, strapping
We offer you:
PE-coated cloth tapes (also called all-round tapes, duct tapes, stone tapes, gaffa tapes) with natural rubber / solvent adhesive. Suitable for many applications such as packaging, bundling, covering or sealing work and in pipeline construction.
PP filament tapes with hot melt adhesive and optionally longitudinally or longitudinally + cross reinforced with glass fibres. Suitable for securing pallets, for bundling and packing heavy cartons or bundling metal and plastic pipes.
Impact-resistant PP strapping tapes with an aggressive, transparent hot melt adhesive. Suitable for securing pallets of various cargo and for the reinforcement and bundling of various materials.
Gewebe-518
Solvent
Silber
48mm x 50m
50mm x 50m
Filament-327
längs und quer
verstärkt
Transparent
50mm x 50m
Gewebe-518 farbig
Solvent
Gelb, Rot,
Schwarz, Weiss
48mm x 50m
Strap-165
66my
Orange
12mm x 66m
15mm x 66m
19mm x 66m
25mm x 66m
Filament-312
längs verstärkt
Transparent
12mm x 50m
15mm x 50m
19mm x 50m
25mm x 50m
38mm x 50m
50mm x 50m
75mm x 50m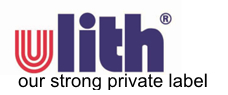 In case you did not find the desired dimension please do not hesitate to contact us. We would be pleased to help you.
Gewebe-518
Solvent
Silber
48mm x 50m
50mm x 50m
Gewebe-518 farbig
Solvent
Gelb, Rot,
Schwarz, Weiss
48mm x 50m
Filament-312
längs verstärkt
Transparent
12mm x 50m
15mm x 50m
19mm x 50m
25mm x 50m
38mm x 50m
50mm x 50m
75mm x 50m
Strap-165
66my
Orange
12mm x 66m
15mm x 66m
19mm x 66m
25mm x 66m