Carpet tape
These carpet tapes are optionally made with a PP or cloth backing, coated on both sides with a good aging-resistant adhesive. The separation layer is a smooth, yellowish, siliconized paper, which is removed before processing. The tapes are designed for the non-slip laying of carpets and are particularly suitable for all usual surfaces, including metal and wood. Excellent double-sided adhesive tape for many purposes in the private and commercial sector!
Ulith 468
Gewebe, 200my Hot-Melt 50mm x 25m
Ulith 469E
PP, 80my Hot-Melt 38mm x   5m 50mm x   5m 38mm x 10m 50mm x 10m 38mm x 25m 50mm x 25m 25mm x 25m 25mm x 50m 50mm x 50m
Ulith 468E
Gewebe, 180my Hot-Melt 25mm x 25m 25mm x 50m 50mm x   5m 50mm x 10m 50mm x 25m 50mm x 50m
Ulith 469
PP, 110my Hot-Melt 48mm x 25m 50mm x 25m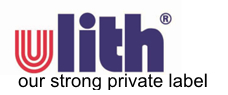 In case you did not find the desired dimension please do not hesitate to contact us. We would be pleased to help you.
Ulith 468
Gewebe, 200my Hot-Melt 50mm x 25m
Ulith 468E
Gewebe, 180my Hot-Melt 25mm x 25m 25mm x 50m 50mm x   5m 50mm x 10m 50mm x 25m 50mm x 50m
Ulith 469
PP, 110my Hot-Melt 48mm x 25m 50mm x 25m
Ulith 469E
PP, 80my Hot-Melt 38mm x   5m 50mm x   5m 38mm x 10m 50mm x 10m 38mm x 25m 50mm x 25m 25mm x 25m 25mm x 50m 50mm x 50m