Processing equipment and accessories
Of course, we also have the relevant processing equipment and accessories in our range. Buckles galvanized or phosphate for weather guard strapping. Seals for PP strapping. Plastic buckles for PP strapping.
Tensioner and sealing device for PP strapping. Portable dispenser for weather guard strapping. Mobile dispenser for PP and PET strapping. Strap tensioner. Corner pieces with and without spike.
As with all of our articles, the same applies to our strapping: With us you will find top quality at the best prices.
Portable dispenser 920
For PET textile strapping WG or WGW with 76 mm core Portable with tool tray
Buckles 952 galvanized
For PET textile WG strapping glued (hot-melt)
For 13, 16, 19, 25, 35 mm strapping width
Corner pieces 960
Up to 21 mm strapping width with/without spike
Metal seals 951 serrated
13 x 28 x 0,50 mm
16 x 28 x 0,50 mm
Suitably for combination tool 995
Dispenser 925
For PP- and PET-strapping Stable execution with tool tray
Adjustable to 150, 200, 280 and 406 mm-core
Tensioner 990
For PP-, PET- and textile strapping WG and WGW Up to 19 mm strapping width
Buckles 953 phosphated
For PET textile WGW woven and also WG strapping for 13, 16, 19, 25 mm strapping width
Plastic buckles 961
With burls
13 mm and 16 mm
Combination tool 995
For PP strapping up to 16 mm width
tensioning – sealing – cutting
ALL-IN-ONE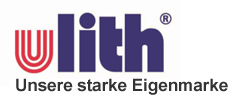 Desired dimension not found?
Talk to us and we take care – promised!