Rubber bands made of natural rubber – also suitable for agricultural economics
We provide the whole range of rubber bands – from compound rubber bands with 60 % and 70 % of rubber, up to crepe rubber bands with 92 % of rubber, which are also suitable for agricultural economics.
Of course, you can find all diameters and widths in our range. We also offer our rubber bands in all current colours – from red to green to blue right up to natural coloured transparent.
Whether you need them to bundle or package in industry, office or at home, or prefer crepe rubber bands – with us, you will find top quality at the best prices. Custom made products e.g. rubber tubes or hook / fast binder rubber bands are no problem for us. Ask us specifically!
No matter which rubber ring you choose, you will receive top quality at top prices.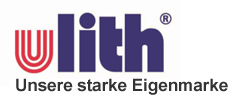 Desired dimension not found?
Talk to us and we take care – promised!